, 2023-03-17 10:52:46,
When you think of sports cars, an SUV is probably not the first thing that comes to mind, yet a recent trend toward performance-focused versions of the popular people mover is taking the streets by storm. With most luxury models on the market often considered on the high side of the cost spectrum, many potential buyers have pondered when a moderately priced option might become available. Meet the 2023 Alfa Romeo Stelvio Quadrifoglio AWD, a super sport utility vehicle with some seriously impressive performance, and all at a price well below what you might expect from a luxury Italian marque.
Inspired by a long line of Italian relatives and models such as its Giulia counterpart, the Stelvio Quadrifoglio AWD has earned substantial acclaim – including setting the illustrious Nürburgring circuit lap record for a production SUV when it first debuted in 2017. To accomplish such a gargantuan task, the track-ready Stelvio has been meticulously engineered with nearly perfect 50/50 weight distribution. Under the ventilated hood, the engine has been front-mid mounted, leaving the bulk of the all-aluminum 90-degree-mounted motor behind the front wheels. Innovative technologies such as a lightweight carbon fiber driveshaft and active torque vectoring of the vehicle's rear differential help optimize balance, with adaptive damping of the Stelvio's independent suspension regulating ride quality and cornering performance.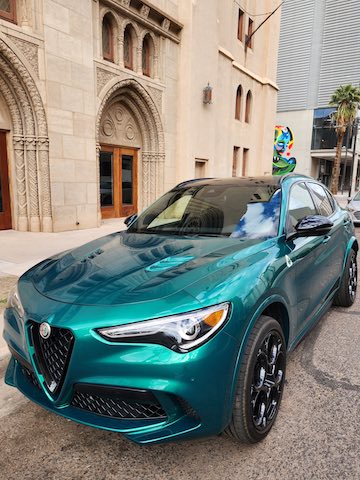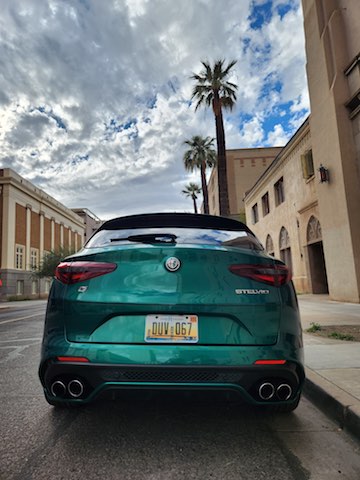 Featuring a race-tuned 2.9L twin-turbo V6…
,
To read the original article from www.jetsetmag.com, click here
Private Internet Access gives you unparalleled access to thousands of next-gen servers in over 83 countries and each US state. Your VPN experience will always be fast, smooth, and reliable.