, 2023-03-17 17:30:00,
For as long as cars have existed, people have desired to use their four-wheeled freedom to explore the world. That's no exaggeration, shortly after its invention, Bertha Benz took the first automobile ever made, the Benz Patent Motor Wagen, on a 110-mile trip in 1888. As time went on, manufacturers capitalized on this desire by creating the grand tourer, a car that combines breathtaking speed and sumptuous comfort to cross continents with ease.
When you picture a grand tourer, what comes to mind? Most likely a long, extravagant coupe with a high displacement engine up front, a svelte interior, and a large trunk to hold luggage. Grand tourers have a wide breadth of abilities, but the formula has remained largely unchanged for decades. That is until the McLaren GT took to the streets in 2019.
RELATED: McLaren M6 GT: The Supercar that Came Before the F1
Key Features
7-Speed Dual Clutch Transmission
0-60 MPH In 3.2 Seconds
21″ Inch Wheels
Dihedral Doors
Optional Cashmere Upholstery
Electrochromatic Panoramic Roof
Specifications
Model: GT
Engine:: 4.0 L Turbo V-8
Power Output: 612 HP
Torque: 465 LB-FT
Transmission: 7-Speed DCT
Driveline: RWD
MSRP: $208,490
Pros
Versatile Grand Tourer
Practical For A Mid-Engine Car
612 Horsepower
Cons
No Adaptive Cruise Control In A Grand Tourer
Two Seats Only
Lackluster Design
2023 McLaren GT Performance And Capability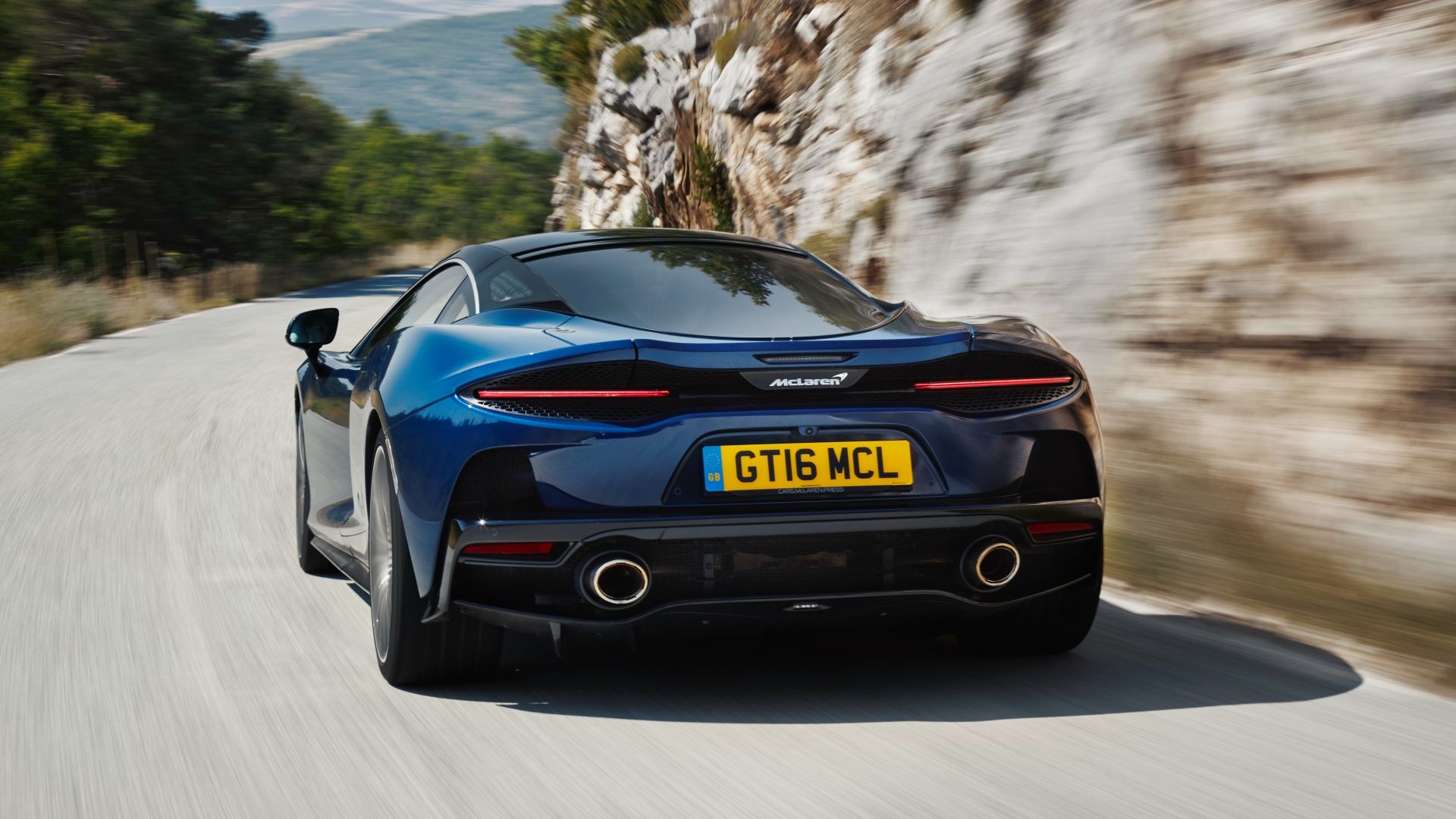 A rear 3/4 action shot of a…
,
To read the original article from www.topspeed.com, click here
Private Internet Access gives you unparalleled access to thousands of next-gen servers in over 83 countries and each US state. Your VPN experience will always be fast, smooth, and reliable.