[Staff, 2022-12-05 17:01:58,
The 2023 Mercedes-AMG S 63 E Performance combines the opulence of an S-Class with Formula 1-derived electric performance boosts
Mercedes has not disclosed pricing. We expect it to start as high as $200,000
Super-luxury cars like the Mercedes-Benz S-Class are a little absurd. For a price starting at $111,100, the top-of-the-line Mercedes sedan has virtually every technology the world's oldest automaker knows how to build.
Virtually.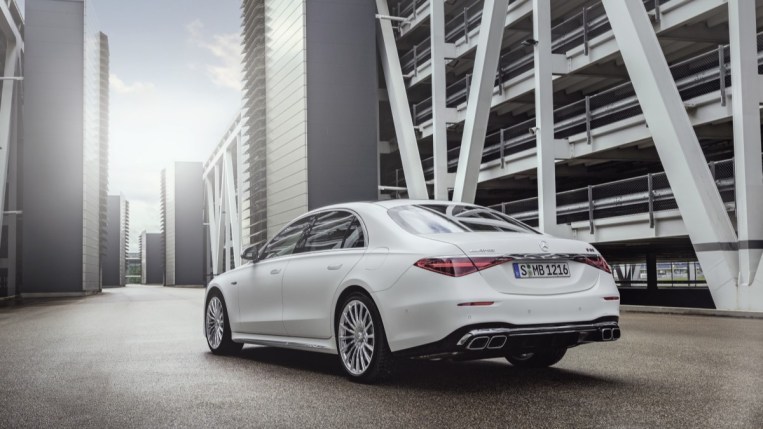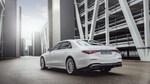 The Flagship and the Fighter Jet
You see, Mercedes also has a Formula 1 racing team. Its W 13 E Performance car doesn't seem to have a lot in common with the S-Class. It weighs about a third as much. It doesn't offer its drivers the option of programmable symphonies of scents.
But, for the 2023 model year, Mercedes has decided to steal a trick from the little jet-fighter-like F1 car for its most opulent sedan.
Mercedes says it pulled together "The team of experts from the Formula 1 engine manufacturer High-Performance Powertrains" with the engineers behind its AMG high-performance shop to build the 2023 Mercedes-AMG S 63 E Performance.
Mercedes introduced an all-new super-luxe S-Class for the 2021 model year. But the AMG in-house tuner shop waited until now to introduce its first take on the flagship. The wait, apparently, came because they were working on something special.
The E Performance model, Mercedes says, combines a 4.0L twin-turbo V8 engine with an AMG-specific hybrid powertrain. The combined output of the system? 791…
,
To read the original article from news.google.com, Click here
Private Internet Access gives you unparalleled access to thousands of next-gen servers in over 83 countries and each US state. Your VPN experience will always be fast, smooth, and reliable.