Staff, 2022-12-02 13:01:00,
With similar traction and power, Cars with Pilot Tseno shows off what the two fast German 4-door sports cars can do.
There's nothing quite like a good old-fashioned drag race. It's the ultimate test of power and traction plus it's super exciting. Luckily, we get to see a special race between rival German manufacturers.
The YouTube Channel Cars with Pilot Tseno recently showcased an awesome German car drag race. The two German beasts include a Mercedes-Benz AMG GT63s Brabus vs an Audi RS6. Both cars are pushing above stock power, 700 hp for the Mercedes and 750 hp for the Audi. They're also both all-wheel-drive and weigh about the same. This is one close drag race for sure.
RELATED: German Powerhouses:1300HP Porsche 911 Turbo VS 900HP Mercedes-AMG GT R Pro
Two German 4-Door Sports Cars, Head To Head
As they line up, the noise from these two four doors sounds more like two ready-to-race supercars. Both are sleeper cars, especially the Audi with its wagon body style. There are not too many hints about the kind of power they contain.
The cars line up for a best-of-three quarter-mile drag race that begins with a roar of two V8s. The Mercedes gets in the lead and stays there all the way to the finish to do the standing quarter mile in 10.63 seconds. That's only half a second behind the 2021 Porsche 911 Turbo S.
The Second Race Decides It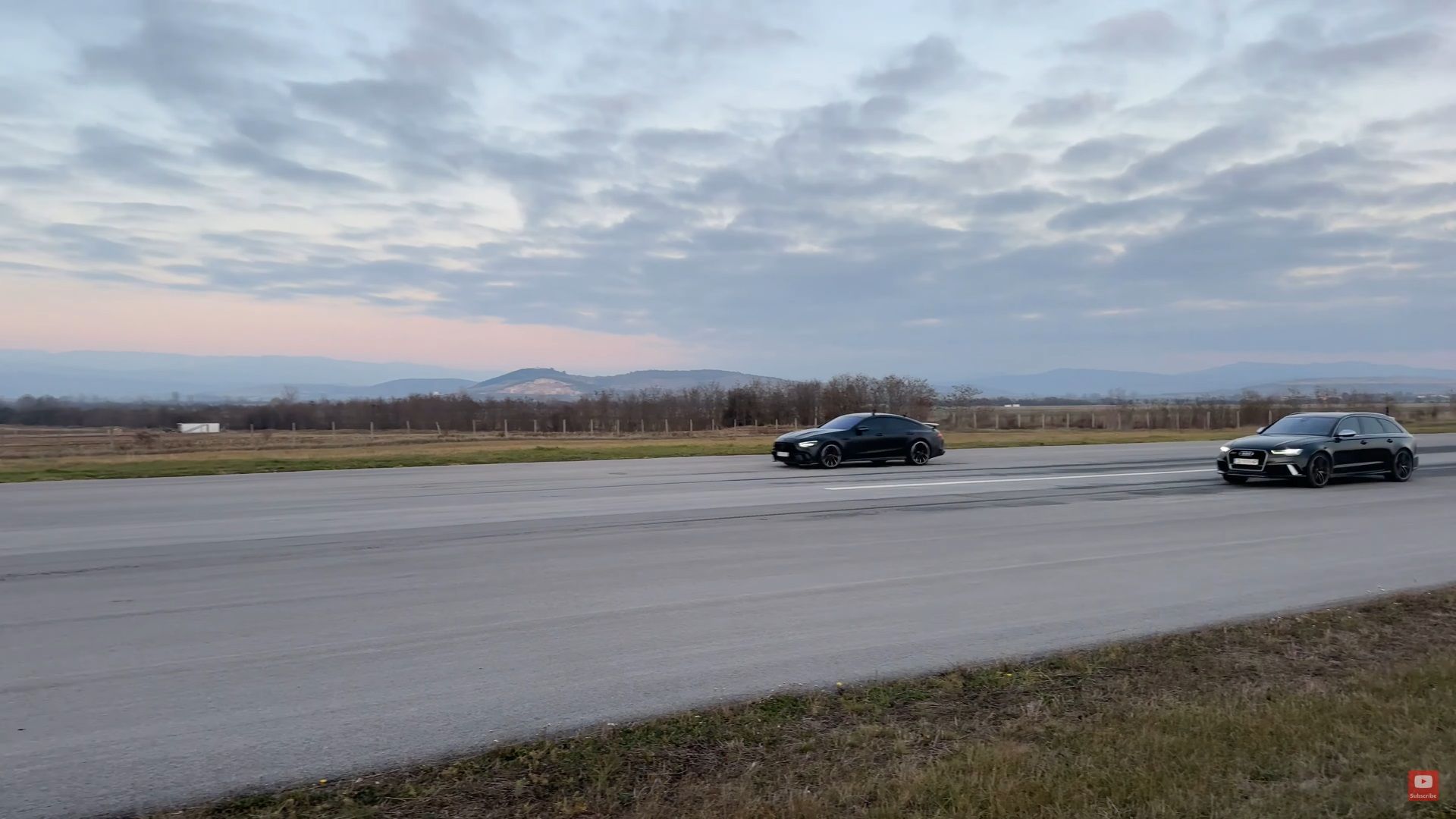 ,
To read the original article from news.google.com, click here
Private Internet Access gives you unparalleled access to thousands of next-gen servers in over 83 countries and each US state. Your VPN experience will always be fast, smooth, and reliable.