Staff, 2022-10-30 02:00:00,
It seems that Porsche will offer a hybrid powertrain for the entire 911 lineup, and we spotted the GTS putting in work.
Porsche 911 GTS Hybrid testing on Nurburgring 
For months now Porsche has been working on updating its entire lineup. Our spy photographers have caught every single Porsche model out for testing in various European locations. The 911 is, of course, one of them, and, with the facelift, Porsche will also offer a hybrid 911. If earlier in 2022, the standard 911 Hybrid was caught testing in cold temperatures around Sweden, but this time our spy photographers caught a 911 Hybrid prototype testing around Nurburgring. And this is no ordinary 911: look at the central lock wheels, and you will easily determine that this is the 911 GTS. Also, if you are wondering how we know this is a hybrid model, the answer is simple: it wears a round yellow sticker on the rear window.
The Porsche 911 Hybrid is Not a PHEV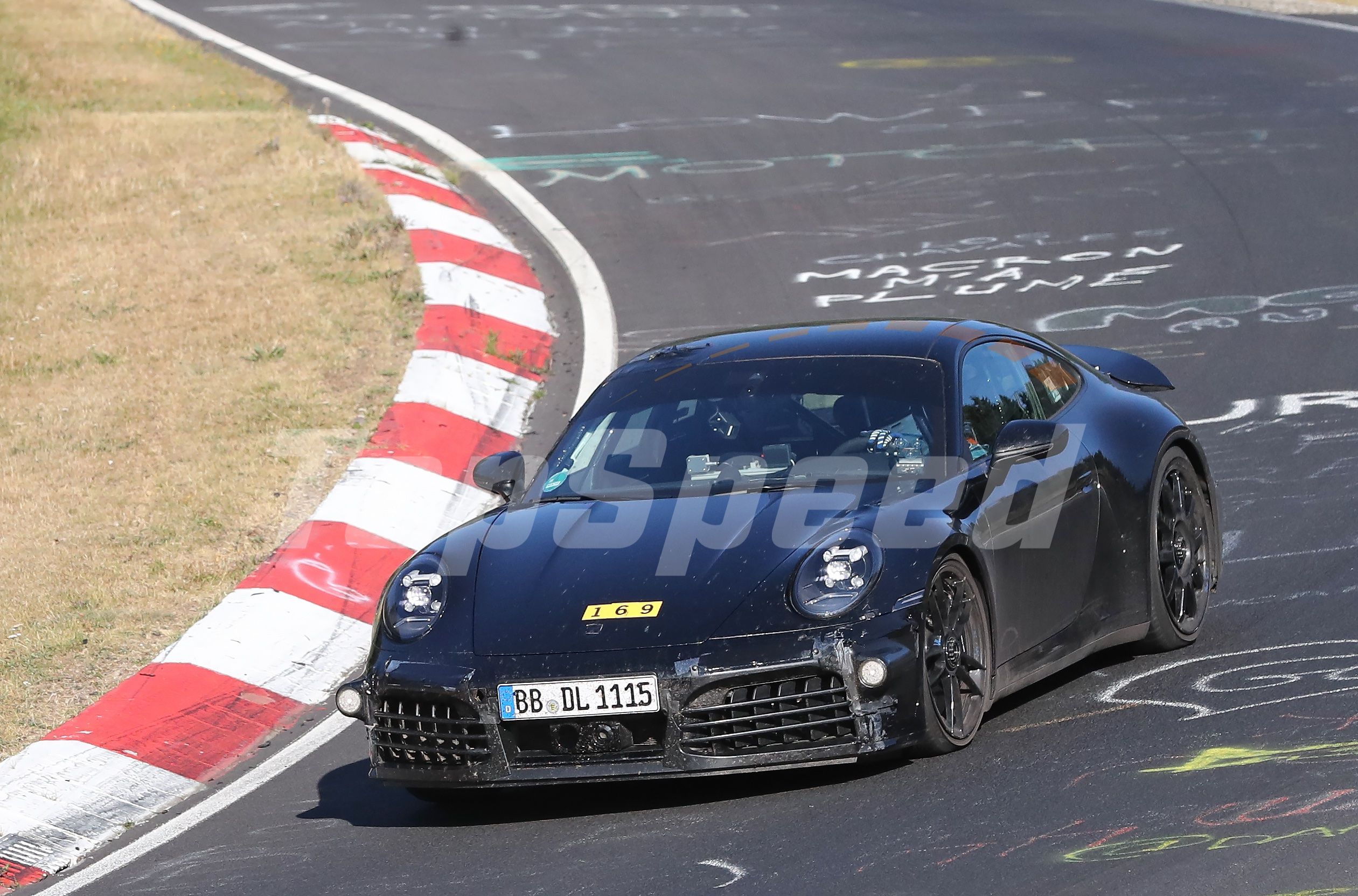 Porsche 911 992.2 GTS Hybrid running on Nurbrugring
Porsche did an excellent job keeping the future 911 Hybrid a secret, but even so, we have a few details on it. First, the model will not be a real plug-in hybrid model, but it will borrow the hybrid technology from the motorsport division and cars like the 919 Hybrid. it will be equipped with a very small battery, which will probably differ in size based on the 911 version. This decision should come as no…
,
To read the original article from news.google.com, click here
Private Internet Access gives you unparalleled access to thousands of next-gen servers in over 83 countries and each US state. Your VPN experience will always be fast, smooth, and reliable.