, 2022-12-18 05:01:00,
This extremely well preserved Ferrari Dino hasn't been driven for the past 10 years
A front shot of a white Ferrari Dino in a barn
Try to picture it – walking into your garage one morning to realize that you have a Ferrari parked in the corner that you practically forgot about. Well, it seems that these things do happen – to some folks at least. But how do you forget that you have a Ferrari?! And not just any Ferrari, a 1973 Ferrari 246 Dino GTS, one of finest Prancing Horses ever made. One just like that was found in Italy. Made in Bianco Polo Park color over a Nero leather interior with only two private owners so far, it's a real catch. It still has original matching-number chassis, engine, gearbox and body. It also comes with original manual (and those are really hard to track down if you have a Ferrari Dino), hardtop and soft fabric cover, spare wheel, and a jack. All it took for it to start were some new spark plugs and some new fuel. For all you Ferrari fans out there looking to buy one, look no further. This particular car is now for sale at Girardo & Co.
RELATED:
Ferrari Takes The Future SF90 VS On A Special Spin At Fiorano
The Ferrari That Wasn't A Ferrari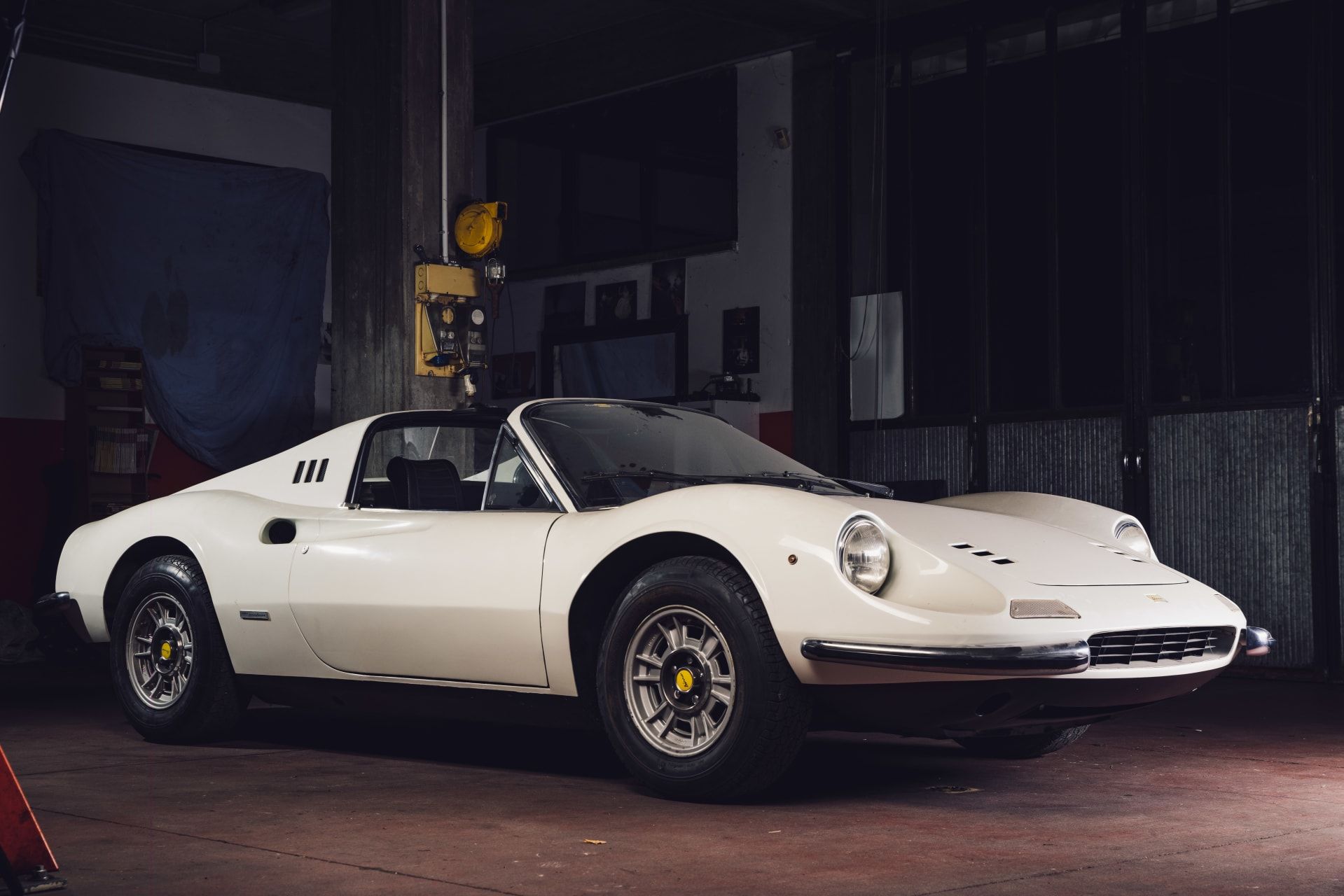 Shot of a right side of a Ferrari Dino 246 GTS
The story the Dino goes back to the glorious 1960s that gave us so many amazing cars. Aston Martin released the DB5, Lamborghini released its…
,
To read the original article from news.google.com, click here
Private Internet Access gives you unparalleled access to thousands of next-gen servers in over 83 countries and each US state. Your VPN experience will always be fast, smooth, and reliable.