Staff, 2022-12-29 14:30:00,
Akrapovic exhaust, race dash, carbon fiber forks, air suspension–all make this a V-Rod like no other
The custom V-Rod is simply over-the-top and in a good way
If you're a regular here, you'd know how much we love featuring custom Harley-Davidsons. And in our experience, the craziest builds often come from places you'd least expect. A fitting example of this claim is Estonia's Marek Kose Custom Garage which has whipped up a bonkers Harley-Davidson V-Rod inspired by the Mercedes-AMG F1 race car. More importantly, it's ripe with tons of trick parts enthusiasts can drool over all day long.
RELATED: Here's A Ducati-inspired Harley-Davidson V-Rod Overdosed On NOS
The Custom Harley-Davidson V-Rod Has Unmatched Aesthetics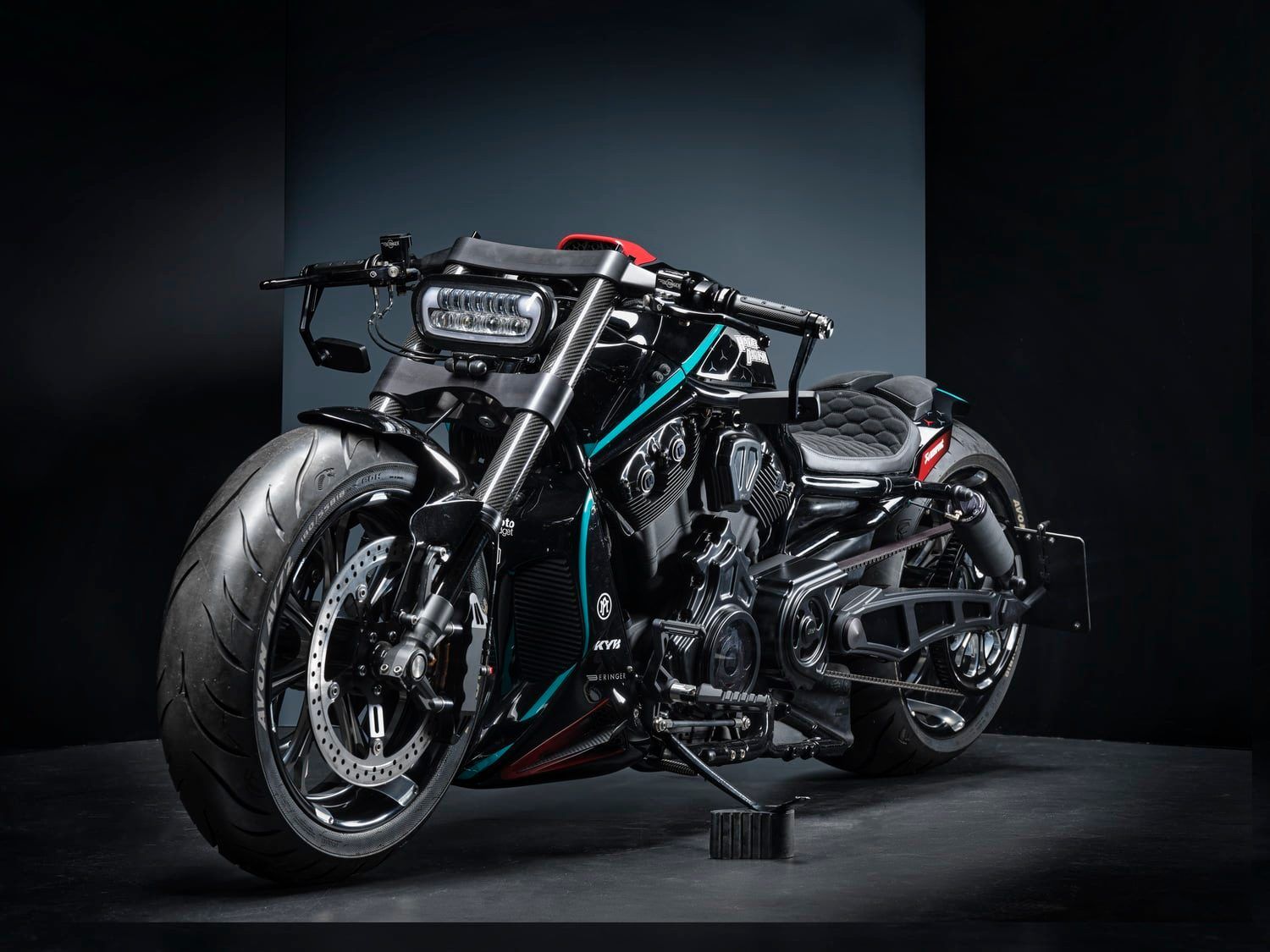 Mercedes F1-inspired livery on a Harley-Davidson–we bet you've never seen this, have you?
One look at the custom V-Rod and you won't know where to focus your attention. On one hand, there's the mesmerizing Mercedes W12-inspired livery with a black base coat accentuated by cyan accents and subtle red inserts. On the other hand, there's the custom bodywork that comprises a muscular belly shroud, sleek fenders, and even a tank-mounted air intake, just like a Formula One car. And if you somehow take your eyes off…
,
To read the original article from news.google.com, click here
Private Internet Access gives you unparalleled access to thousands of next-gen servers in over 83 countries and each US state. Your VPN experience will always be fast, smooth, and reliable.