Staff, 2022-07-28 02:00:00,
Mercedes has got a huge portfolio that's filled with impressive and capable SUVs, sedans, wagons, coupes, roadsters, and EVs. While all of them reek of luxury, the automaker has a performance division, that needs no introduction, that puts some of the chosen ones on steroids and unlocks immense potential. The Mercedes-AMG models are some of the best sport, performance-oriented models that money can buy you today. This isn't limited to roadsters and sedans, but also the SUVs and crossovers. Here's a list of all the AMG SUVs and crossovers (and their coupe counterparts) that are currently on sale in 2022.
Mercedes-AMG GLA – $47,950
The entry-level AMG model is fairly well-loaded and is a good way to step into the luxury-performance market without spending big bucks. The Mercedes-AMG GLA is available in two iterations – GLA 35 and GLA 45. This isn't a full-blown AMG by any means, and it would be a sin to expect the same here. It comes with 'AMG body styling', but is still a little too bland on the outside to be called an AMG. The feature list includes things like ambient lighting, dual-zone climate control, AMG performance front seats, a 10.25-inch digital instrument cluster and 10.25-inch touchscreen system, and so on.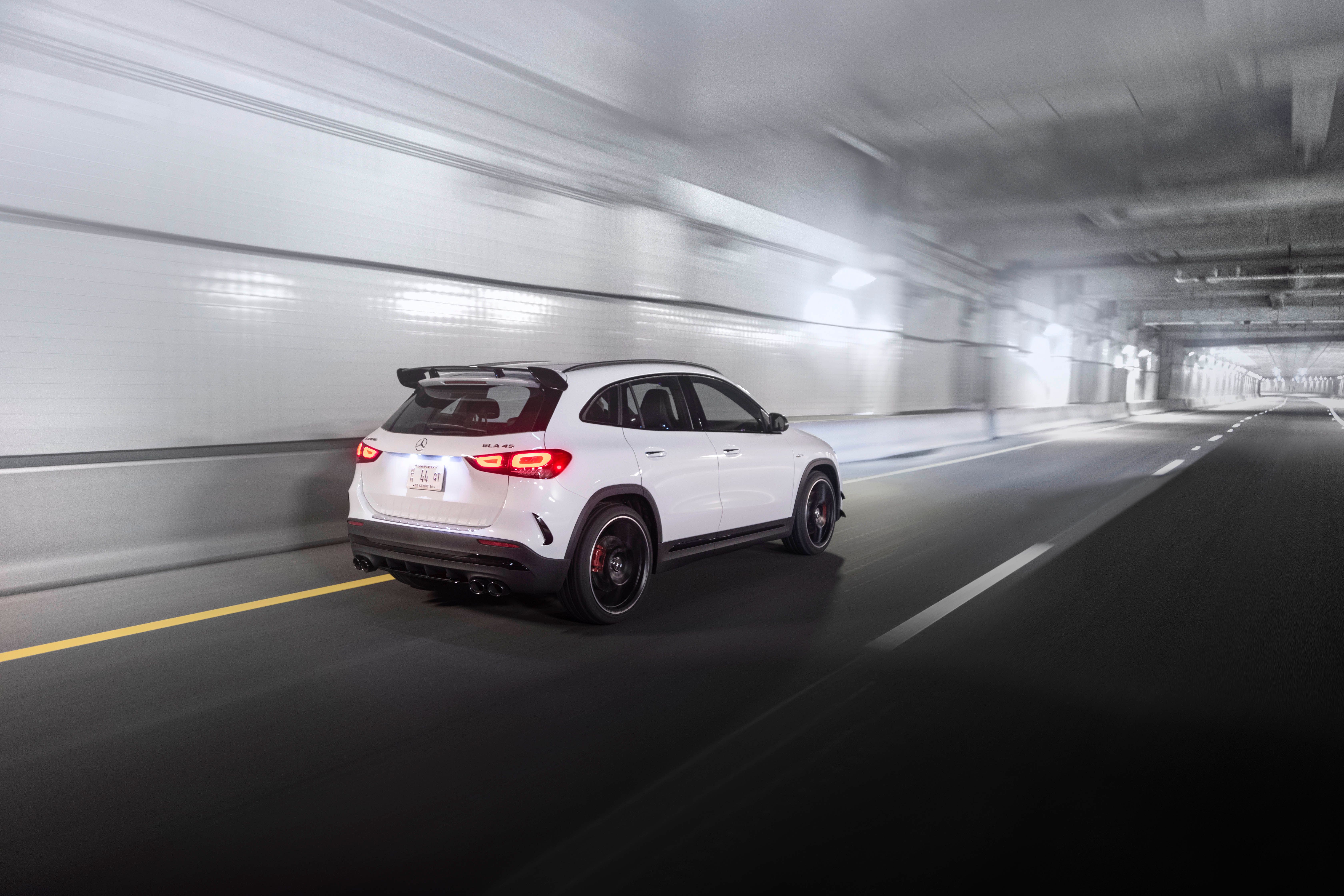 Both, the GLA 35 and the GLA 45, are powered by the same 2.0-liter, turbocharged four-cylinder engine. However, they are tuned differently. The GLA 35 makes 302…
,
To read the original article from news.google.com, click here
Private Internet Access gives you unparalleled access to thousands of next-gen servers in over 83 countries and each US state. Your VPN experience will always be fast, smooth, and reliable.