Staff, 2022-12-26 17:00:00,
The AMG One is a 1,000+ horsepower street-legal F1 car that even shattered the Nürburgring records!
Action shot of the 2023 Mercedes AMG One
When it comes to luxury cars, few brands have the same level of prestige and performance as Mercedes-AMG. And, its latest model, the AMG One, is no exception. This limited-edition hypercar has been designed from the ground up to be an engineering marvel that offers both a thrilling driving experience and unparalleled levels of sophistication. The AMG One comes with a range of advanced features that offers the driver an unbeatable driving experience. It is a two-seat, limited-edition sports car that combines performance and luxury. Mercedes-AMG has capped the production of the One at 275 copies, all of which are going for a hefty $2.72 million. From its powerful engine to its sleek exterior design, here's what makes the Mercedes AMG-One such a special car.
Related: The Mercedes AMG One is as Complicated as it is Fast
The Mercedes-AMG ONE Is Inspired By Formula 1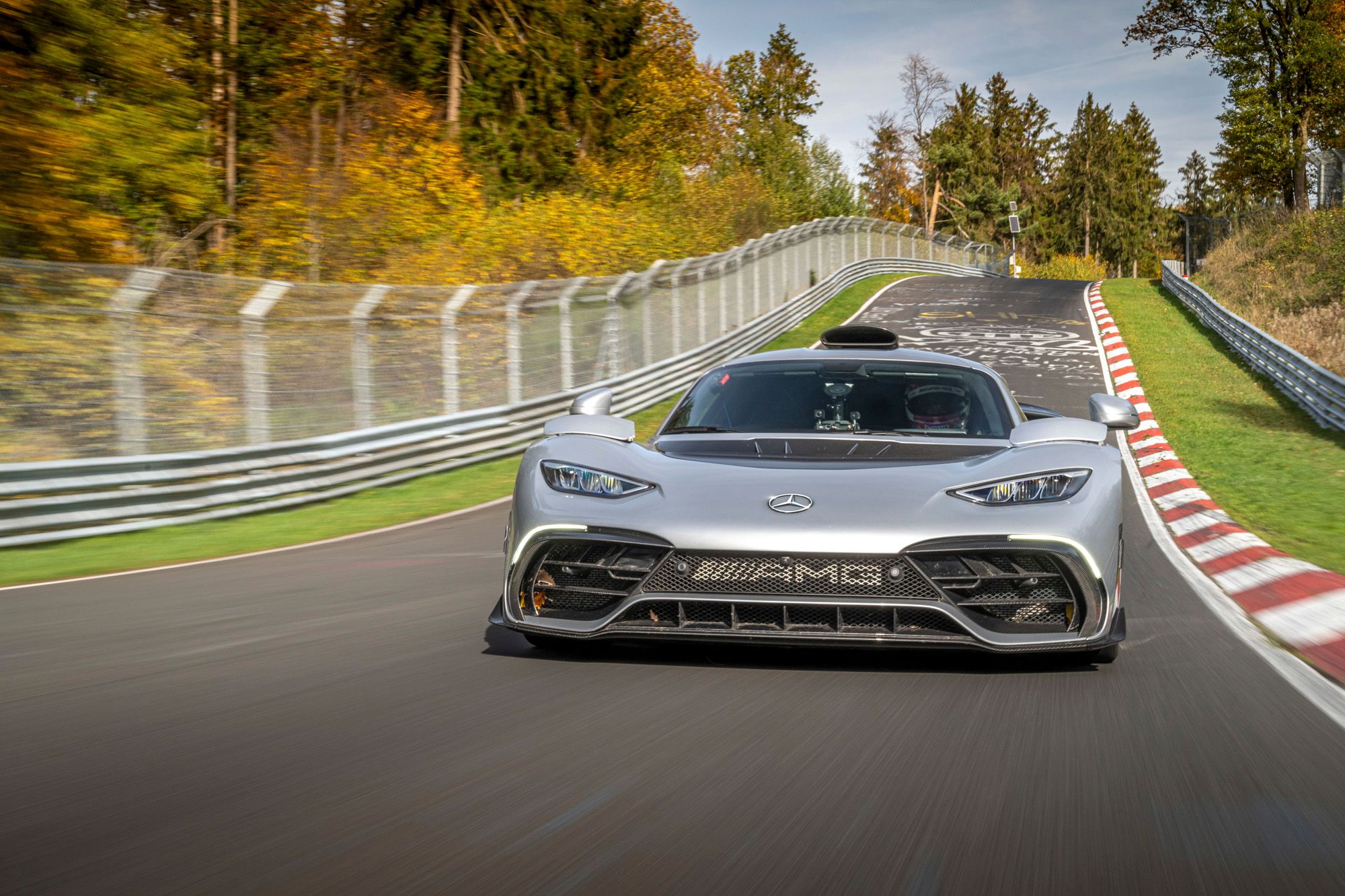 Shot of the Mercedes-AMG One in action
The Mercedes-AMG ONE is a revolutionary new hypercar that draws inspiration from the world of Formula 1 racing. With its sleek and aerodynamic design, this car is set to take the automotive industry by storm. The Mercedes-AMG One has a sleek and…
,
To read the original article from news.google.com, click here
Private Internet Access gives you unparalleled access to thousands of next-gen servers in over 83 countries and each US state. Your VPN experience will always be fast, smooth, and reliable.